Nonfiction authors, do you want to:
Get invaluable, detailed editing suggestions on your self-help manuscript?
Ensure that you're telling your inspirational story in the best way?
Ensure that your readers won't complain that "You need a proofreader" in their Amazon reviews?
You've come to the right editor.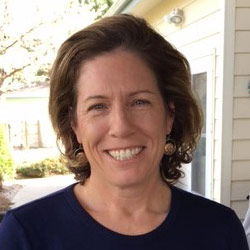 I can developmentally edit, copy edit, and proofread your book to help you give it the best chance of success.
Want a head start? Check out my free list of 47 ways nonfiction authors can save time and money before hiring an editor:
What qualifies me to edit your book? Check out my published self-help books and testimonials.
If you like what you see, contact me for a free quote.
Have you always wanted to be an author?
I can relate: when I was 8, I told my mom I wanted to write books to help girls.
I was able to fulfill that dream, creating a series of 5 inspirational books to help preteen and teen girls build their self-esteem and get inspired to achieve their goals.

I got to that point by first working at a small trade book publisher in Northern California, writing and editing books for kids and adults about protecting the environment. Fun fact: for Halloween, I was the solid waste crisis (a giant pile of garbage).
I've switched my focus to helping self-publishing authors turn their work into polished, launch-ready work.
I especially love working with authors on self-help and inspirational books—I like focusing on personal empowerment and healthy relationships.
If you have a nonfiction book you need edited, I'd love to hear about it!
THANK YOU! I am so appreciative. You went above and beyond anything I expected. I found myself nodding to my laptop as I read your recommendations. You truly helped bring this book to the next level.
I have nothing but good things to say about Catherine. I found her comments and feedback thoughtful. I appreciated the way she understood the intent of certain sections and how to make the words flow better for a specific audience. I'd definitely work with her again and highly recommend her!
Catherine has become my go to teammate for editing. She not only provides an excellent edit, she asks questions about my writing, which makes me think a little differently while guiding me to use more relevant words. She takes my words and turns them into a book while educating me on proper writing techniques. She does this in a casual yet straightforward way. I can't say enough about her work. Thank you, Catherine!