Do you want to create engaging blog content that's tailored for SEO?
Increase your sales with web copy optimized for conversion?
Turn your existing text into 5-star content?
Catherine can make it happen.
Why is Catherine a good bet to help you and your company?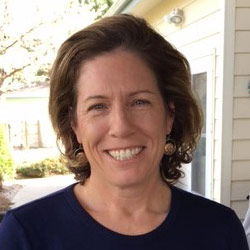 Catherine has a track record of—and a passion for—writing and editing effective, easy-to-read marketing content.
After getting a B.A., she started out as an advertising copywriter at a small Bay Area agency, crafting real-estate brochures, then explored direct-marketing copywriting at Ogilvy & Mather Direct in San Francisco.
Catherine wrote sales catalog copy, as well as marketing-focused lifestyle articles, for various consumer products companies, then settled in to serve as HP's Home & Home Office Store senior copywriter for more than a decade.
Moving on from HP, Catherine further honed her marketing-content skills as a contractor at eBay and Google.
Catherine is focused on helping small and medium-size businesses improve their web-site SEO through the creation of dazzling content.
Catherine is known for being:
• Passionate about helping businesspeople create fantastic content
• Great at clarifying, simplifying, and streamlining ho-hum content
• Team oriented, personable, and easy to work with
Catherine has helped Algolia turn our blogs and web copy into polished content that is helping us improve SEO and generate measurable results. She works seamlessly with our freelance writers to craft messaging and doesn't miss a thing. Our content is much improved as a result.
As a content strategist at Google, Catherine wrote and managed UI text, Help Center content, and Partners Exam questions for multiple feature areas of AdWords. . . . she demonstrated her ability to synthesize feedback from multiple stakeholder teams while maintaining the momentum necessary to meet deadlines ahead of schedule. When I came to Catherine with information about an upcoming product release, I was delighted when she accurately identified and proposed edits to all affected exam content with a very tight turnaround. Besides being a critical team player, Catherine is a solution-oriented oasis of positive energy—a real joy to work with.
Catherine's copy editing skills are top-notch. She is a dream to work with and a wonderful asset. A true resource!
Clients & companies include: